PROJECT VISIBILITY DIAGRAMS
Our CAD team have designed and produced magnetic project visibility boards for some of the largest projects in Scotland including:
Siemens – Glasgow South Suburban Renewals (GSSR), Glasgow Central Interlocking Renewals (GCIR), Edinburgh CSR
Alstom, Babcock & Costain Alliance – Edinburgh to Glasgow Improvement Project (EGIP)
Costain – Stirling, Dunblane & Alloa Electrification (SDA)
Network Rail – West Coast Route Modernisation
BAM Nuttall – Highland Enhancement Project
Network Rail – East Kilbride 
Our standard diagrams include lines at site, signals, points, stations, junctions and access points, but we are able to tailor the diagrams to client's requirements which may include additional information like overbridges, underbridges, relay rooms, sidings, yards, line speeds, electrified lines, asset mileages and what3words locations – with information coming from the Sectional Appendix, Hazard Directory, NR Tap Diagrams, Quail Map and NR Asset List.  I have attached some examples of our diagrams.
Depending on the project footprint, the visibility boards come in various sizes and specifications ranging from dry wipe magnetic roll out diagrams for use in site cabins to steel wall board with dry wipe magnetic panels for use in project offices.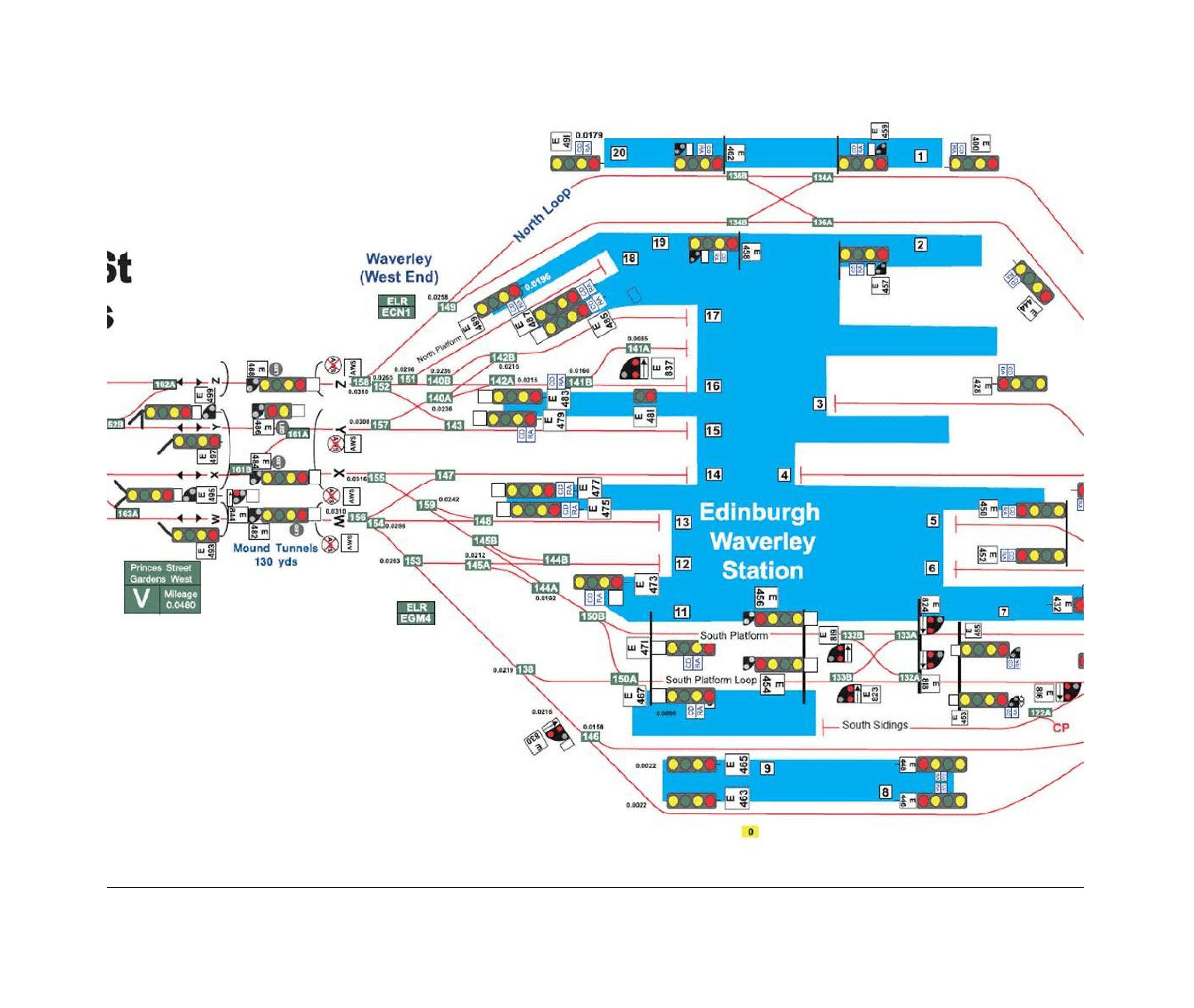 WANT TO SPEAK TO US ABOUT IT?
WE WOULD LOVE TO TALK YOU THROUGH IT